Catchy mix of modern gadgets and vintage tech in the coolest eCars project so far.

Mall Plovdiv got it first. The Bulgarian shopping center installed the first in the world vintage gas station replica double smart EV Charger with a big screen along with time matching dedicated lamp and signage. And another one is coming...
If someone finds machine like this installed before, let us know. Until then, we consider ours first in the world (double smart) and we continue working on even more attractive stuff.
Now, let's first say Congrats to the mall management for choosing our seemingly controversial creation - Electric Vehicles charging station shaped like vintage gasoline pump, pimped with playful running LED ligths the way casino slot machines look.
But we've decided to be EV Chargers innovators, as we want them cool, attractive and even entertaining, adding value to customer experience and to businessess.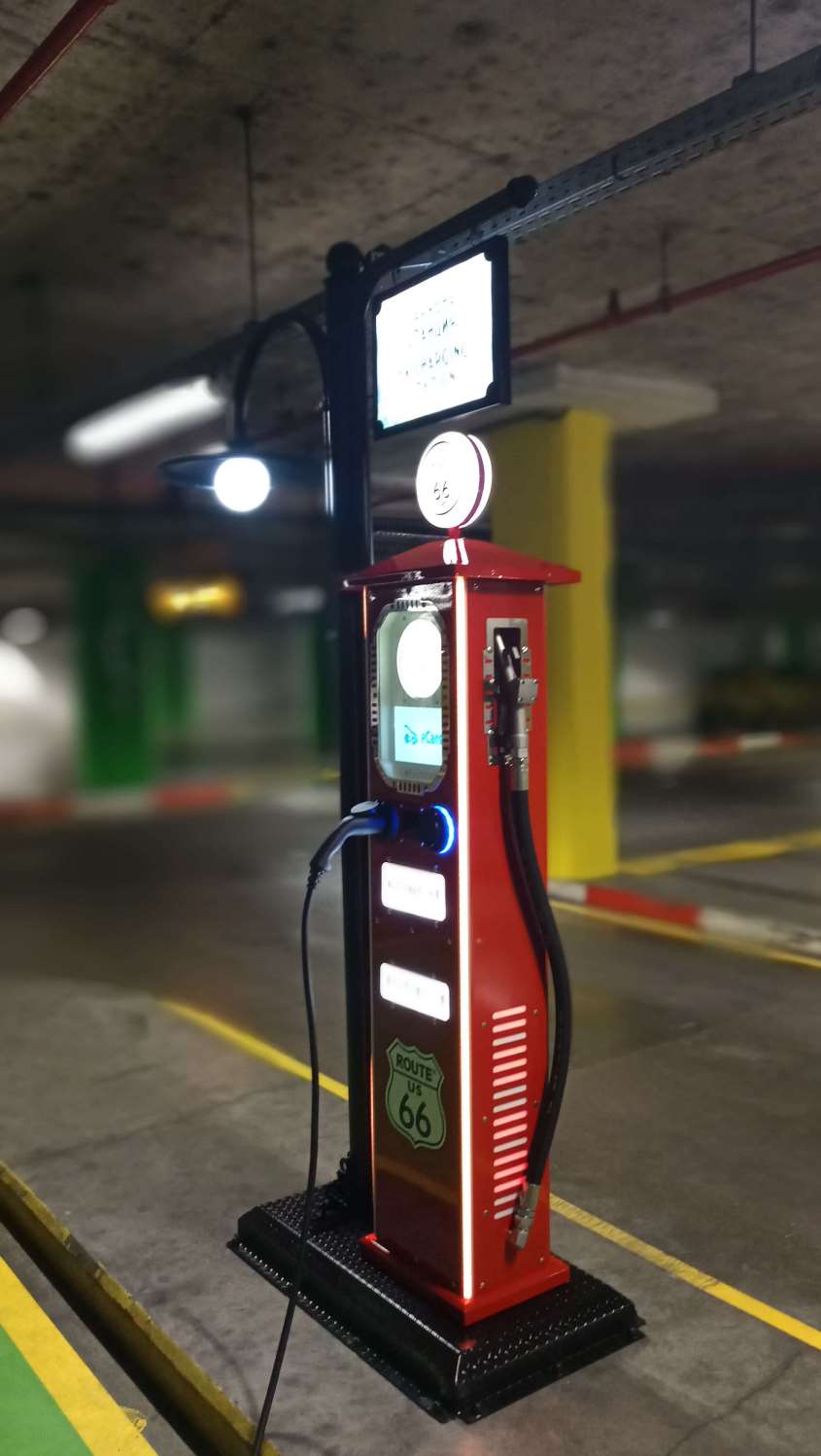 At first we only had the basic model, but a smart was kind of natural addition, and we ended up mixing past and current tech. Before long, a printed gauge was taken out and a new 10.1" screen filled the gap.
And then we got a call. Mall Plovdiv's management liked the idea to get not just one but two of the vintage chargers and we're on. The team worked hard to craft the red pumps that pour no gas and couple of weeks later the first one is up and running at the mall's underground parking lot. And we delivered a surprise - custom build street post lamp to match the station look and feel.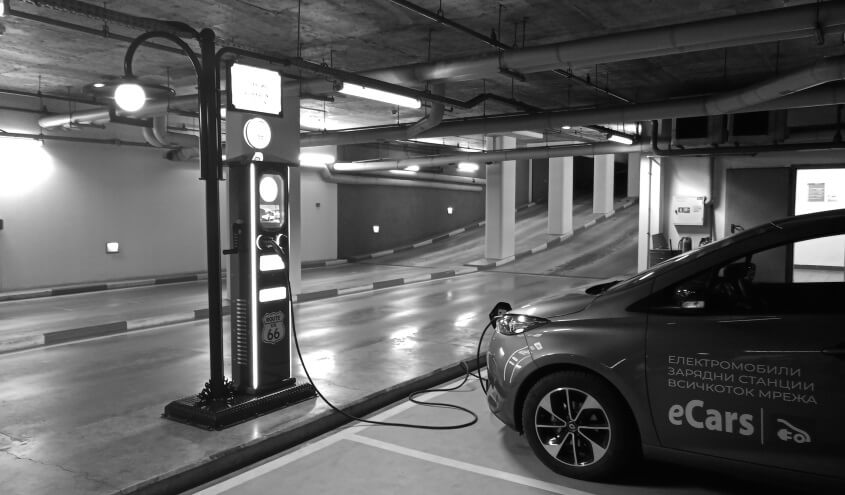 Special thanks to everyone engaged with the project, who assisted for a quick, nice and quality performance. It just came along perfect for the mall's 10 year anniversary.
The charger boast 2x22 kW 3-phace AC power and is connected to eCars's servers. It even has a solid gasoline pipe and gun, that we had to do to make it look as real as we could.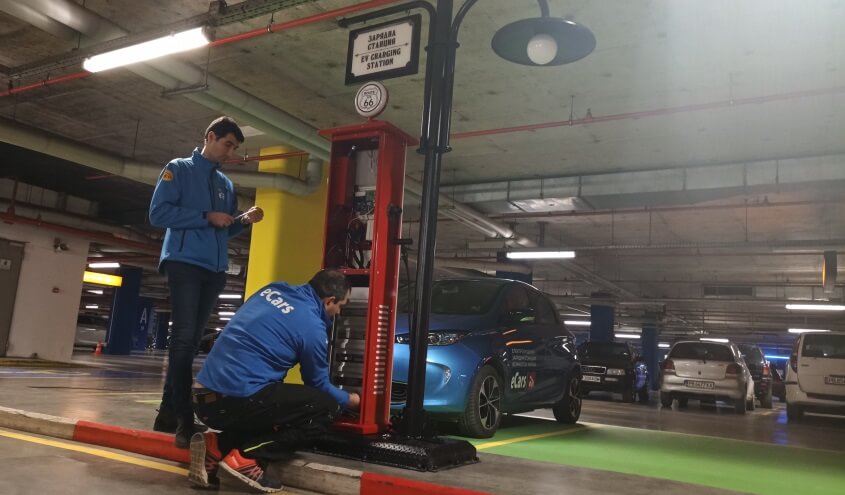 You can't miss the charger entering the underground parking lot - it has a top spot and lights to catch your eye.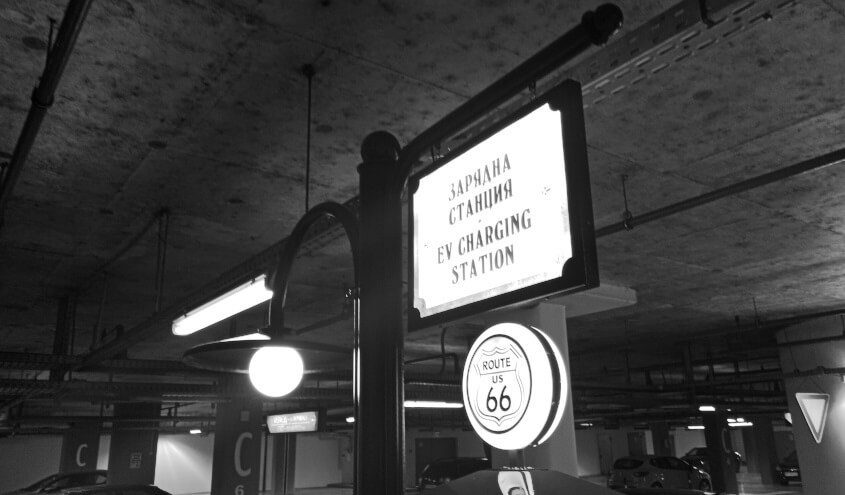 These chargers a very suitable for shopping malls and centers where a lot of them can be installed. They are good for topping up while shopping around for couple of hours, for video commercials and even selfies. Locks hanging anyone?!? :)
And this is only the beginning for Mall Plovdiv. We're set to install another vintage charger at the outside parking lot, which may get its own accessories and look. That depends on creativity and we want to turn heads as it lands right next to the main road.
Want one like this or matching your style? Let's do it!
Email us at This email address is being protected from spambots. You need JavaScript enabled to view it.